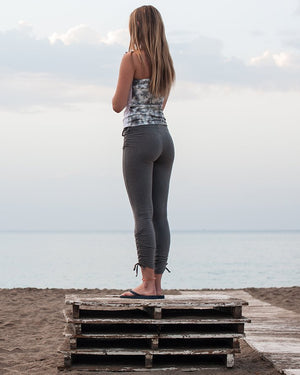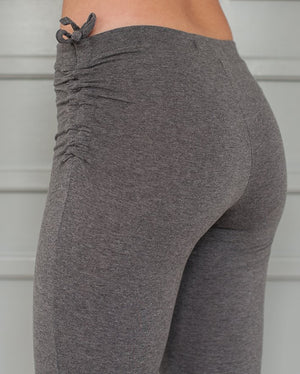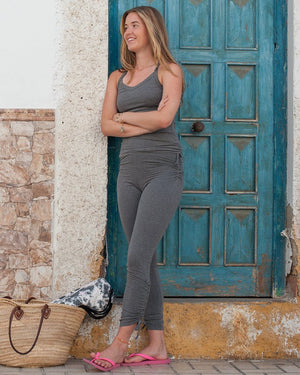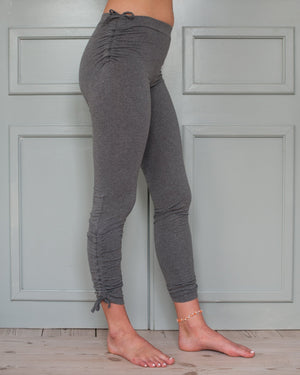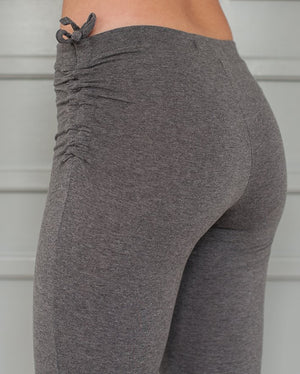 Long Grey Pigeon pants
Kroppsnära byxa som formar sig efter ditt ben, med band du kan knyta vid höften och nere vid anklarna. Bär byxan lång och den blir rak i modellen eller så drar du upp snöret och den bildar en fin detalj vid anklarna. Du bestämmer.
Byxan finns i blå och grå. Tjejen på bilden är en 36:a, 174 cm lång och har byxan i small. 

This form fitted, tight pair of pants comes with straps on the side of the hip and at the bottom of the pants. Wear it long and it becomes boot cut or make it shorter and get a cute detail at your ankle.  
You find this long Pigeon in both dark blue and grey. The girl in the picture is 5´8, a size 6 (USA) and a size 10 (UK)
and she wears small.