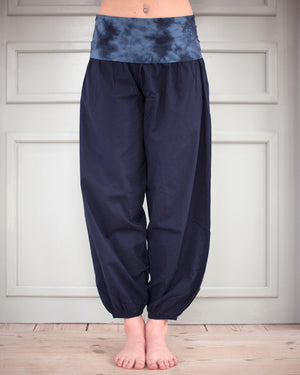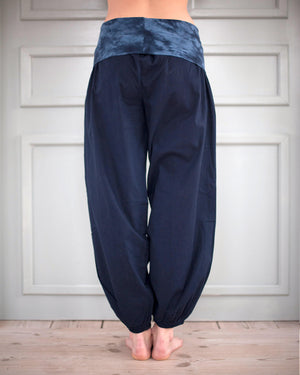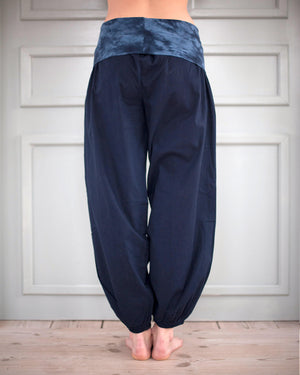 Bubble pants Dark blue
Bubble pantsen är tillbaka i en lite tjockare ekologisk bomull och en mörkare blå tye dye upptill.
Tye dye tyget är ca 26 cm långt och du viker ner den till valfri längd över höften.
Beställ dina Bubble pants efter din längd. Tjejen på bilden är 175 cm lång och hon har L. 

Wear, and look great in your Bubble Pants both on and off the mat!You decide how far down over the hips you like the tye dye fabric to go.On the picture it´s folded over the hips. In full lenght it would be 10 inches long.
Order your Bubble Pants according to your height. The girl in the pictures is 5`9 and wears Large in these pants.